waffle rings
- toasted waffles with a dollop of cream and a slice of fruit ... all in polymer clay! Emily is my hand model ... I used my hands first and was horrified by how old they look!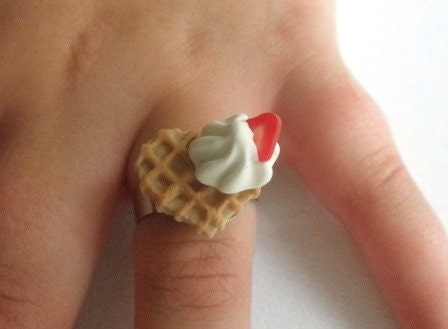 Its taken me ages to photograph and list these items, but now they are up.
After I have made about 200 items for the school entrepreneur's day we got a letter saying they are allowed to sell only 40 items ... so Ive got a lot of gifts and stock for next year!